Charlie Morton Breaks Leg, Keeps Pitching Anyway

Say whatever you want about professional athletes, the amount of money they make, whether or not they're helping to rig games…a lot of these guys are tough as nails.
In the second inning of World Series Game 1, Charlie Morton took a scalding line drive off of his lower leg. If you have never played baseball, it's hard to explain how badly getting hit by a baseball hurts, and I don't think I ever got hit by anything over 70 MPH. This ball off the bat of Gurriel had an exit velocity of 102 MPH.
Despite taking a solid shot to a bony part of his ankle, Morton toughed out 16 more pitches before his leg finally gave way, forcing his exit. A couple of innings later, it was revealed that Morton had suffered a broken fibula, which made his effort all the more impressive.
---
Last night's game was on October 26th, the date written 26/10. Earlier this year at UFC 261, Chris Weidman broke his leg in what I think is one of the best proofs of an organic eclipse code. Seriously, read that post back – it's amazing.
October 26th can also be written as 10/26. Chris Weidman has Primary birth numerology and Ordinal gematria of 126: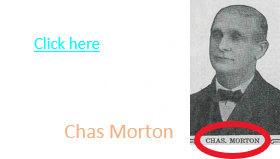 The next hitter to face Morton after his leg was struck was Chas McCormick
---



Weidman's injury was connected to the Lunar eclipse the following month. Last night's incident occurred to a man with the name Morton, which begins and ends with MO-ON, like "Moon". In ancient Hebrew, the word for Moon sums to 218.


Morton's full name sums to 238 in the alphabetic order.

The Moon

is an average of ~

238

,900 miles away:



The 36th Prime number is 151



---
The line drive Morton was struck with came off the bat of American League batting champion Yuli Gurriel.


The word MooN begins with the 13th letter, ends with the 13th letter in Reverse, and there are 13 lunar phases every couple of years. This syncs up with all of their names.


It was Game 1 of the 117th World Series.

---
Moon has Jewish gematria of 170 and a Hebrew Ordinal value of 38.




---
Next Lunar Eclipses


You have to appreciate that Yuli Gurriel was born in '84 on June 9th, or 6/9.


The next Lunar Eclipse falls 3 weeks, 3 days after last night's game: