Former Skid Row Singer Johnny Solinger Dies @ 55

It's being reported that Johnny Solinger from Skid Row has passed away from liver failure at the age of 55.
---
Connection to Pope Francis
Solinger's given date of birth is August 7th, 1965, a date with Primary numerology of 99:

After a three-year hiatus, Skid Row returned in the year '99 with Solinger as their new lead singer.


His death fell on the date written 26/6. The current Pope is the 266th in the history of the Catholic Church. Francis has been the Pope for 99 months:

---
Jesuit Order
June 26th is the 177th day of the year:


Francis is the first Pope to come from The Jesuit Order.


The 201st Prime number is 1229

The Latin name for the Sun is Sol…
Solinger was a Leo, ruled by the Sun
---

Francis has Primary birth numerology of 84:



The Pope's birthday is December 17th, which is the first day of Saturnalia.


The Magic Square of Saturn has a sum of 45: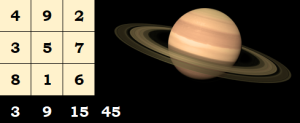 ---
Saturnalia
The date he died had Primary numerology of 73:



In Ordinal, Saturnalia sums to 116, similar to Saturn return in Jewish.


Johnny Solinger died 1106 days (or exactly 158 weeks) before his second Saturn return:


---
"Sacrifice" Code
Skid Row originally formed in the year '86.

This is the Ordinal value of 19.
Johnny died on a date with Reduced numerology of 19:

The 19th Prime number is 67



Notice how the article has him pictured in a Kum & Go shirt: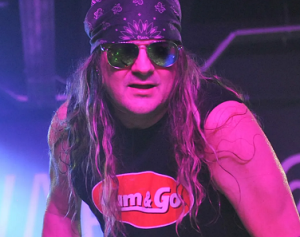 The 67th Prime number is

331


Solinger's last year in the band was 2015
---
Sychronicity
My friend Jesse was wearing a Kum & Go shirt this weekend that I kept laughing at. I mentioned this to Bobby Simpson, key blog contributor, who said he just happened to see a Kum & Go in Tennessee for the first time earlier in the morning, never having even heard of it before today. Strange day for a sync like this – his uncle passed away this morning, just hours after a great uncle of mine died.
Jesse's name has gematria of 87 and 177. Johnny Solinger was born on 8/7 and died on the 177th day of the year. Both men are Leos, as Jesse was born on August 11th, or 11/8. "John Preston Solinger" = 118 (Single Reduction)