George Mason University Pitcher Dies After Tommy John Surgery

It's being reported this morning that a college pitcher originally from South Korea named Sang has died of complications from Tommy John surgery.


Tommy John turned 78 years old just three weeks before Baek's death.


The number 178 can be reshuffled to 187, often recognized as the homicide code.




---
"Murder" Code
Sang Ho Baek was a South Korean pitcher who went to George Mason University. He died on the 163rd day of the year:


163 is the 38th Prime number


He passed away following complications from Tommy John surgery, which is named after long-time MLB pitcher Tommy John. 38 and 83 are found in the gematria of both Tommy John and his full name, Thomas Edward John, along with his hometown of Terre Haute, Indiana.


---
Also in Reverse, Tommy John's full name sums to 254, like Murder in Primes and the English value of Sang Ho Baek.




---
"Sacrifice" Code

3741 is the 86th Triangular number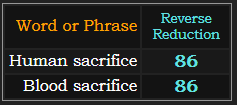 The number Eighty-six has Ordinal gematria of 126, like 12/6, how the date Baek died is written in South Korea.

His death made news on a date with Standard numerology of 46, the 170th day of the year:



---
"Kill" Code
George Mason University was founded on October 1st, written 10/1. The number 101 is the 26th Prime number.
Tommy John's career lasted 26 seasons, ending in '89:


He had birth numerology of both 26 and 89:

Both Baek and Kill have values of 26 and 89.


He died on a date with Primary numerology of 59: