Actor Frank Bonner Dies @ 79

Actor Frank Bonner has died at the age of 79. His death is a riddle connected to the Moon's Metonic cycle.


Bonner, whose birth name was Frank Woodrow Boers, was best-known for his role on WKRP in Cincinnati. The city of Cincinnati has strong gematric connections to the Metonic cycle.

The Metonic cycle is a period of 235 synodic months that syncs up with 254 sidereal months:

Notice how the cycle is also 19 years long, connecting us to the Ordinal value of his birth name.


He began his acting career in 1970. News of his death broke on the date leaving 197 days in the year: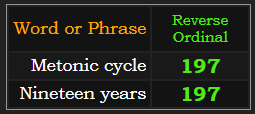 ---
WKRP in Cincinnati
The phrase Metonic cycle has matching Reduction gematria with both Frank Boers and Frank Bonner.

The name of his character on WKRP in Cincinnati was Herb Tarlek.


The series' final episode aired on the date April 21st. Frank's last full day alive fell 55 days after that date, and had Primary numerology of 62:



The 55th Prime number is 257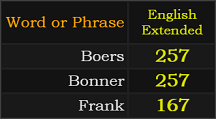 Frank Bonner died on the 167th day of the year:

---
The final episode of WKRP in Cincinnati aired on a pretty intriguing date. It was 4/21/82, and 421 is the 82nd Prime number


82 is another significant number to the Moon, as there are 82 lunar phases between the two Great American Eclipses: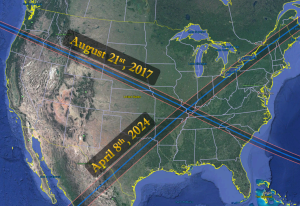 ---
Society of the Cincinnati
Cincinnati is named after the Society of the Cincinnati, which was founded by George Washington.

Washington was born on February 22nd, or 2/22, matching Bonner's birth name:

---
The Society was established on a date with Primary numerology of 118:



---


108 is another significant number connected to the Moon:

---
MLB Connection
The Society of the Cincinnati was founded on May 13th, which leaves 232 days in the year:

Bonner's character on WKRP in Cincinnati was named Herb Ruggles Tarlek.

The 232nd day of the year is August 20th:

August 20th is the birthday of a Major League Baseball player named Frank Bonner, who died 115 years ago. That Frank Bonner was born on a date with Primary numerology of 115:

In my video on Chris Paul yesterday, I explained how June 16th, or 6/16 is connected to "The Beast" code due to the texts from Papyrus 115.


---
More Moon Numbers
The Metonic cycle is credited to Greek astronomer Meton.

---
The other significant Moon cycle I often talk about is the Saros, or Eclipse cycle, which is a period of 223 lunar phases.



The word Moon on its own has 218 Hebrew gematria.