Does Damian Lillard's 3 Give More Evidence of Magnets in NBA?
In October of last year, I made this post examining a long three-pointer from Damian Lillard. While the post focuses on a riddle connected to Donald Trump, I made special mention of how the number 13 was coded in.
Lillard's shot from August 13th went into the basket with 10:30 left in the game. It gave Portland 103 points in the game, which is also Lillard's birth numerology:

As it turns out, just two days before that game, Lillard made another unbelievable three-pointer towards the end of a game. This shot was also from way beyond the three-point line: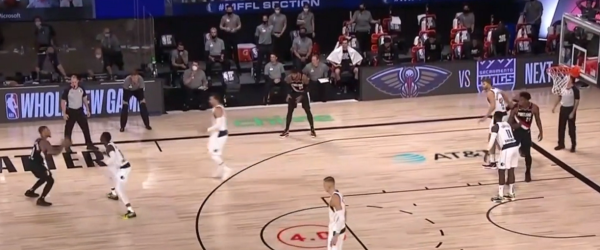 The shot bounces REALLY high off the rim and drops directly in, barely moving the net. The bucket tied the score 130-130 against Dallas: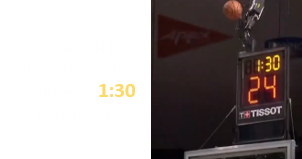 The Trailblazers play their home games in Oregon, which is abbreviated OR.

---
"Jesus" Alignments
As mentioned in my other post, Damian Lillard has matching gematria with Donald Trump, the reverse of the digits in Jesus.


In my first post, I mentioned how Trump was 61 days after his birthday, and the game was played on a date with numerology of 61. In this game from two days prior, Damian scored 61 points, tying his career high.

---
Jesus, the Son of God, is connected to the number 666 through the Magic Square of the Sun: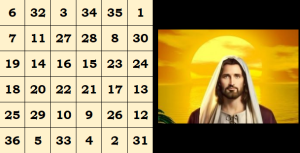 666 is revealed as the number of the Beast in Revelation 13:18.

The name Damian Lillard has a lot of overlap with Jesus Christ.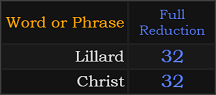 Damian Lillard was born on the 196th day of the year:


---
9/11 Attacks
The September 11th attacks were unquestionably a crucifixion riddle.


Lillard and Donald John Trump share 68 gematria with Crucifixion.

---
Eclipse Code
During the daytime crucifixion, darkness falls over the sky, like an eclipse: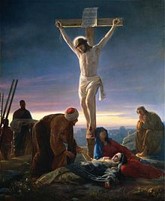 Damian Lillard's Primary birth numerology is 131:



---


43 is the 14th Prime number
The date of the game had Reduced numerology of 14: