The Brewers' May 21st Trade for Willy Adames

Willy Adames was traded to Milwaukee on May 21st, written 21/5.

The key to this riddle is that Adames's maternal last name is Luna. As commonly discussed, Luna is the Latin name for the Moon.
In ancient Hebrew, Moon has a value of 218, syncing up with the Ordinal value of May twenty-first. Brewers manager Craig Counsell was born on August 21st, written 21/8.


---
In Latin gematria, Luna sums to 261, similar to May twenty-first.





---
Adames is under contract for four more seasons. This should be good news for Brewers fans – there is a significant riddle for Milwaukee brewing for 2023. Consider that Willy Adames made his Major League debut on May 22nd, the date leaving 223 days in the year:

Their current owner, Mark L. Attanasio, purchased the team for $223 million.

There are 223 synodic months in the Moon's Saros (or Eclipse) cycle.


Attanasio was born in '57. Our Moon has a 57° range of declination.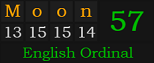 ---
The Brewers' scoreboard often displays "MOON SHOT" after a home run: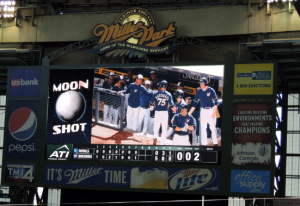 Legendary announcer Bob Uecker, a.k.a. "Mr. Baseball", was born in Milwaukee and is in the Hall of Fame as a Brewers broadcaster. His name also contains a strong connection to 99.

---
In the standard alphabetic order, both Brewers and The Moon sum to 90.

Games 6 and 7 of the World Series typically fall on the last Saturday and Sunday of October. If the Brewers happened to win the 2023 World Series that final weekend, each date would fall 90 days before Bob Uecker's 90th birthday: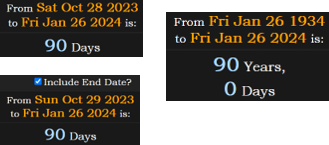 The Brewers' top prospect, who has an estimated arrival of 2023, is named Garrett Mitchell.