Shooting at San Jose Railyard Leaves at Least 8 Dead

The county of Santa Clara and its county seat San Jose both turned 171 years old earlier this year:


---
Lunar Eclipse
Today's Lunar eclipse fell on a date with Primary numerology of 72, the same date as a shooting at Santa Clara Valley Transportation Authority: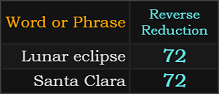 This is the Reduction value of San Jose, California. The shooting occurred at a Public transit railyard on the west coast, the only part of the country that was able to see the totality phase of the eclipse.


108 is a number strongly-connected to lunar eclipses. The Sun, which is 108× the width of the Earth, is 108× its diameter away from Earth, just as the Moon is 108×its own diameter from Earth:

108

÷ 2 =

54

---
In Reverse, San Jose, CA sums to 156 and 57, syncing up with the gematria of Eclipse in Hebrew.


The 156 connects us to 666.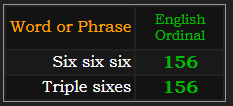 The earth's polar axis sits on a 66.6 degree tilt to the plane of the Sun:

The mayor of San Jose is Sam Liccardo. The fact that his name is Sam stands out in light of the big lunar eclipse ritual involving Sam Wright that I just posted about.



This is strikingly similar to the Jewish gematria of 666.

The governor of California is Gavin Newsom, who was born on 10/10. "Revelation" = 1010.


---
More Significant "Moon" Numbers
The name Liccardo matches Moon.

---
San Jose is officially San José with an acute. If this character is omitted, the city has gematria of both 67 and 19.

A significant lunar cycle is the 19-year Metonic cycle
The 19th Prime number is 67
The mayor of San Jose's full name has matching gematria with Metonic cycle.



The Metonic cycle is 254 sidereal months long.