Shooting at Indianapolis FedEx Facility Kills 8

The mayor of Indianapolis is Joe Hogsett.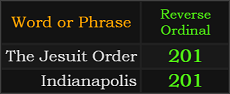 April 16th also falls a span of 201 days before Mayor Hogsett's birthday, and 201 days after the Jesuit Order anniversary:

---
This year, the Jesuit anniversary falls on the 271st day of the year:


See my post on the Esther Salas shooting from last year, which also involved FedEx.
The rest of this post will explore how this event is a numeric ritual connected to the recent death of Bernie Madoff. There's been one other major mass shooting at a FedEx facility before. This CNN article is about an event that occurred on April 29th, 2014 – that was Bernie Madoff's birthday.


---
Indy 500
This year's Indianapolis 500 will be held on May 30th, the date written 30/5 or 5/30.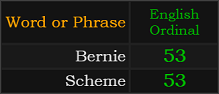 The current Governor of Indiana is Eric Holcomb.


In my first post about Bernie, I pointed out how he plead guilty on a date with 44 and 17 numerology, and then died 4417 days later.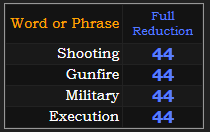 The Indianapolis Motor Speedway is known for its giant Pagoda at the start line.

---
Eclipse Code
Just like Bernie's death, this shooting is connected to the two Great American Eclipses creating an "X" over the United States: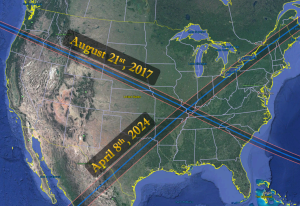 We're told that Eight people were killed in this shooting.

This is likely a nod to the second Great American Eclipse in 2024, which travels directly over the city of Indianapolis: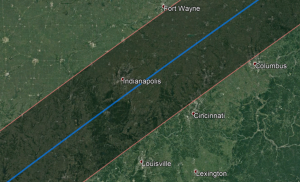 One of the first people on television talking about the shooting was named Levi.

In my last YouTube video, I mentioned how the death of Bernie Madoff was likely related to the NCAA Championship game held in Indianapolis the week before.

The championship game was won by the Bears on April 5th, or 4/5.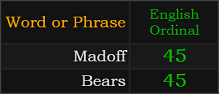 Madoff died at age 82 in tribute to Charles Ponzi. Baylor University's win marked the end of the 82nd NCAA Men's Basketball tournament.


---
In my Madoff decode, I also talked about the number 244. Charles Ponzi plead guilty to his charges a span of 224 days after his birthday. The United States is currently 244 years old.


"Ponzi" = 19. "Bernie" = 109. Bernard Madoff died 1090 days before the second eclipse.

The Indianapolis shooter is 19 years old
The last FedEx shooter was also 19 years old

The shooting was 40 days (or a span of 41) before the Revelation Eclipse on 5/26/2021:

---
First Total Solar Eclipse


The Moon's average distance from Earth is ~238,000 miles:


---
More Bernie / Ponzi Connections
I also pointed out the significance of 123 in regards to Bernie. Madoff plead guilty on 12/3, and Charles Ponzi plead guilty when he was 14,123 days old.

This is the Ordinal value of Indianapolis and FedEx Ground.



---
Charles Ponzi's scheme was run through his business called the Securities Exchange Company.

393 is a significant number to Indianapolis. Consider how their NFL team, the Colts, play in LucasOil Stadium.

393 is one of just three numbers that sum to 1331 in Jewish gematria, with the others being 133 and 331. I did an entire post explaining how these numbers were significant to Madoff's death.