Death of Elgin Baylor Connected to Baylor's Championship
On March 22nd, the day of the King Soopers shooting, and the day before the Jesuit ritual in the Suez Canal, pro basketball Hall of Famer Elgin Baylor passed away at the age of 86:

86 is slang for "offing" or "getting rid of".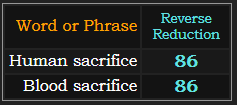 Baylor University won the National Championship with a total of 86 points:

Elgin Baylor played his entire NBA career with the Lakers, who play in Los Angeles. The Lakers' final game before Baylor's championship was played against the Los Angeles Clippers, and they too scored 86 points:

Notice how the Lakers fell to a record of 31-19. The number 3119 is the 444th Prime number.

The game was played on April 4th, written 4/4, which was Easter Sunday.

Appropriately for Easter, Baylor's nickname was Rabbit:

---
Elgin Baylor died 421 days after another Lakers legend, Kobe Bryant. That's the 82nd Prime number. Baylor University, whose mascot is a Bear, won the 82nd NCAA tournament.