The 2018 Death of Avicii (Tim Bergling)
42
Tim Bergling from Sweden died on April 20th, written 4/20. It was a date with Standard numerology of 42:

The 42nd Prime number is 181

---
His first name sums to 42, and his last name has matching gematria with forty-two.



The Swedish DJ known as Tim Bergling – Avicii died a span of 142 days before his 29th birthday: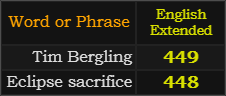 ---
Eclipse / Moon Coding
Avicii released his first album on a date with Standard numerology of 35, leaving 109 days in the year:


That album was released the same week he turned 24 years old, the reflection of 42.


That's also a span of 7 months, 31 days.

---


In Hebrew, 218 is the value of the word for Moon.

The name Bergling matches Moon in Jewish gematria.

---
Avicii: True Stories
Tim Bergling died on a date with Primary numerology of 62: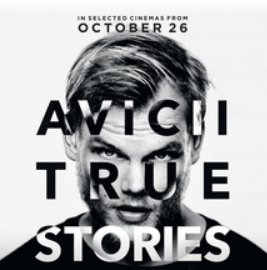 In the months leading up to his death, which fell 7 months, 30 days after the last total solar eclipse and 73 days before the calendar date of the next one, a biography named Avicii: True Stories was released on October 26th, 2017, a date with Primary numerology of 73 and 46:


The name of the biography matches Ritual sacrifice.



Avicii was born on the 251st day of the year:

251 is the 54th Prime number. His final birthday had Primary numerology of 54:

---
True Stories has matching Ordinal gematria with Tim Bergling – Avicii.

The film is 97 minutes long:



Avicii's death fell on the 110th day of the year:


---
Miscellaneous
Tim Bergling sums to 116 in Ordinal, a number connected to Jesus.




---
Tim Bergling is often credited with bringing EDM to mainstream radio.