The Death of YouTube Truther Jeff Censored

A well-known figure in the YouTube truth community reportedly passed away last month. Jeff C died at the age of 48:


His death fell 164 days (or 165 w/ end date) after his birthday:


It was on a date with numerology of 75 and 39:


---
"33" Riddle
The name Jeff Censored has Jewish gematria just one off the value of 33:


---
Although Jeff C did occasionally educate his viewers on numerology, his info was very surface-level, and from my memory, he only really talked about 33. In fact, look how many of his final videos mentioned 33 right there in the title: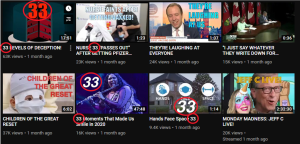 Appropriately, both Jeffrey and Cleveland sum to 33.

Jeff C started his contemporary YouTube channel on February 24th, 2018: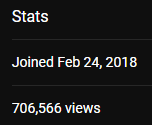 He died 1033 days, or 33 months (and 303 days after the anniversary) of that date:

---
Jesuit Order Riddle
Jeff C's death was just two days before the massive Jesuit Order ritual in Nashville on Christmas Day. The day after that, a Jesuit pro wrestler died unexpectedly.




---
Jeff C's last name had matching gematria with The Jesuit Order.


He was born in '72 and died on December 23rd, or 12/23.

In that Jewish cipher, his name sums to 1910, like his cause of death and the English value of Society of Jesus.



He started his YouTube channel on 2/24.
The Society of Jesus was originally founded on August 15th, the 227th day of the year:




---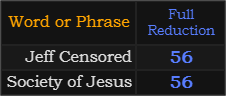 Jeff Censored was born on a date with Primary numerology of 110: