Red Sox Groundskeeper Joe Mooney Dies @ 90

Mooney was born on September 6th, 1930:



The name Joe Mooney has a lot of overlap with The Moon:

---
1331 Solar Eclipse Code
A groundskeeper for the Red Sox named Joe Mooney? The last World Series victory for the Red Sox fell on 10/28 in 2018

The ultimate eclipse number is 1331.

Mooney died on November 29th, meaning his death made news on November 30th, which was the date of the 1331 eclipse.

---
In Jewish gematria, Moon sums to 170 like Boston Red Sox in Ordinal.



This same measurement is 3 years, 100 days. His death also fell 3 years, 131 days before the second Great American Eclipse:


---
Lunar Eclipse Connection
Boston Red Sox groundskeeper Joe Mooney sums to 445 in Ordinal. This is the Hebrew value of total (full) lunar eclipse.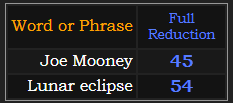 ---
More Eclipse Connections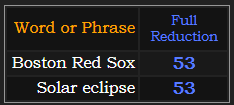 Boston and Red Sox both sum to 85 like total solar eclipse.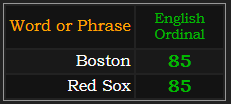 Mooney died a span of 2 weeks, 2 days before the 2020 total solar eclipse.