Brewers Win 19-0 in "19" Tribute
Today, the Milwaukee Brewers won 19-0.


Both teams now have 19 wins.

The onslaught began off of starting pitcher Matt Boyd.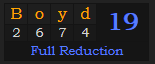 ---
Both teams have now played 41 games this season.

Tigers manager Ron Gardenhire still has 130 wins for the franchise after this game. He came into it with 233 losses, which is the 13th Fibonacci number.
130 represents 13. The Brewers broke a franchise record in this game with 13 extra-base hits. 13 is the only number to sum to 99 in the alphabetic order.

Today is September 9th, the date written 9/9.

The Brewers' primary radio announcer, Bob Uecker, has been calling the team's games for almost fifty years.


Uecker is 227 days after his 86th birthday.

---
Robin Yount
Robin Yount is considered the greatest Brewer of all-time. His #19 is retired.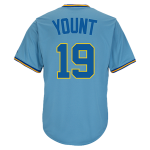 9/9 is an interesting date for another reason. It's the anniversary of when Yount got his 3,000th hit. Yount, who was inducted into the Hall of Fame in '99, was born on a date with Primary numerology of 99:

Detroit's starting pitcher in this game is named Matthew.

Wednesday's game was the 28th anniversary of Yount's 3,000th hit.

Boyd's full name has matching gematria with three thousand hits. Yount got his 3,000th hit in '92.

Yount's 3,000th hit came when he was in his 360th day of being 36 years old: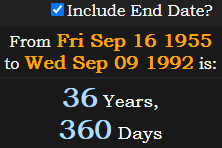 Yount also has 36 birth numerology:

---
Craig Counsell
This was Craig Counsell's 430th career win as manager. He also has 403 regular season losses.


Notice how today has 38 and 58 numerology.


---
Mr. Tiger
Let's not lose sight of the fact that this game was played against the Tigers. There has been a distinct tiger theme in the media alongside Covid-19, which I probably have not spent the appropriate time on. The man nicknamed "Mr. Tiger", Al Kaline, even died just as the baseball season was supposed to have begun.

---


Event 201 went live on 3/11, or 11/3, when the World Health Organization declared coronavirus to be a pandemic. Today is the date leaving 113 days in the year:


---



157 is the 37th Prime number