Washington Redskins to Change Name
Current Washington Redskins owner Daniel Snyder purchased the team a span of exactly 1103 weeks ago: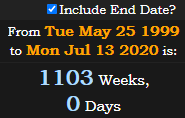 11×3 = 33

The franchise was 66 years old at the time of the transaction:

The 33rd Prime number is 137
When Snyder was born, the Redskins were 137 days into their 33rd year: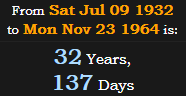 Today is July 13th, written 13/7

Washington D.C. is home to the federal government, which is Latin for mind control, claiming authority over our lives.



Washington is also home to the House of the Temple, headquarters of the 33rd degree of Freemasonry. The capital G at the center of the masonic compass has gematria of 33 and 13 in the two capital letter ciphers:

Today is the 13th day of the month, and the date has numerology of 13:

Washington's owner is Daniel Snyder.

When spelled out, thirteen has matching gematria with both Redsksins.

Daniel Marc Snyder bought the Redskins in '99.


Snyder has Primary birth numerology of 117. His team's name is changing on July 13th:

Snyder's purchase of the Redskins was approved 31-0 by league owners.

The 13th Fibonacci number is 233