The Philadelphia Phillies Plane Crash Riddle
Tyson Brummett was killed 6870 days, or exactly 10 Martian years after 9/11:



191 is the 43rd Prime number


Cory Lidle, Roy Halladay, and Tyson Brummett are the three former Philadelphia Phillies pitchers who have died in a plane crash. Brummett died 43 days before his birthday at the age of 430 months.

In Jewish gematria, their names sum to 2803. Lidle's last full day alive was the 283rd day of the year. Brummett died 2830 days after his one and only MLB appearance.


283 is the 61st Prime number

---
Mercury Riddles
The first man to die was Cory Lidle in 2006. See my post on his death from earlier this year.


Mercury is the god of travelers, something highly-relevant to deaths involving modes of transportation, such as airplanes. Consider how Tyson Brummett played his only MLB game on 10/3.



His nickname was Doc Halladay. His death fell exactly 86 weeks before the next total solar eclipse.

41 squared is 1681. Halladay lived for 1681 days longer than Tyson Brummett.
---
Lidle's death fell 5014 days, or exactly 57 Mercurial years, before Tyson Brummett's:

Brummett died in Alpine, which has matching 57 gematria with Moon.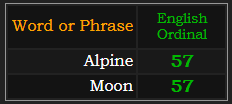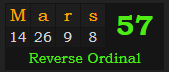 Mercury's orbital period is ~88 days. Roy Halladay's real name was Harry Halladay, meaning his initials were 8-8. The 88th Prime number is 457.

---
The name Halladay also has interesting alignments with the Magic Square of Mercury. Mercury's synodic period is 28 days longer than its orbital period, and the planet never ranges more than 28° from the Sun. Its Magic Square sums to 2080 and is made of 64 squares.

The 64th Prime number is 311. Halladay died on the 311th day of the year:

It was originally reported that Halladay died in Holiday, Florida. This has since been revised to New Port Richey.
---
Venus Riddles
Cory Lidle was an Aries, which is the detriment of Venus. Roy Halladay was a Taurus, which is ruled by Venus. Their deaths were separated by 4045 days, or exactly 18 Venusian years:


Halladay died just a couple of days after Tyson Brummett turned 54 Venusian years old. His death on November 7th left 54 days in the year:


Roy's plane crash was shortly after the Phillies concluded their 135th season.

Venusian years are calculated by using the number of days it takes Venus to orbit the Sun, which is 224 days.




---
Halladay / Brummett Connection
Tyson Colby Brummett died on July 3rd, written 7/3.




Brummett was 265 months old when Cory Lidle died. His one and only MLB game was 265 weeks before Halladay's death.

Their birthdays are also separated by 2650 days, which is exactly 97 sidereal months:




---



Brummett wore #59 during his only appearance: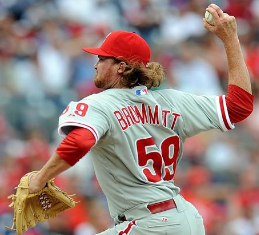 The 59th Prime number is 277
The game was on the 277th day of a leap year:


In that lone appearance, Brummett was turning 348 lunar phases old: