Snoop Dogg's "Lavender" – More Trump Coding
Lavender (Nightfall Remix) – Wiki
405 Moons (Gematrinator)
This Snoop Dogg video is largely about police brutality against African-Americans. There also happens to be a mock assassination of a clown who looks like Donald Trump.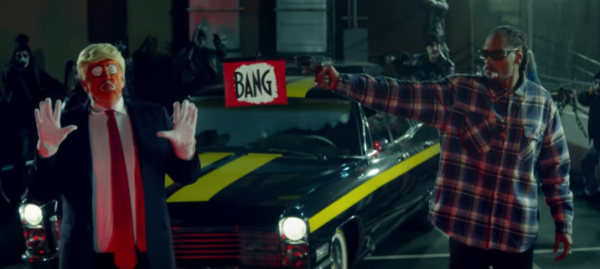 Yesterday, I made a post discussing an observation I made about the 405-Moon eclipse cycle, where the greatest point of a total solar eclipse is very close geographically to a a total solar eclipse that fell 405 lunar phases prior. This number connects Trump, President #45, to "MLK" = 45, who was born on (1)+(15) + (29) = 45. This "super eclipse cycle" appears to be attributed in Snoop Dogg's video for Lavender.


The 45th Prime number is 197. June 19th falls a span of 19070 days after the MLK assassination. On that date, Trump is scheduled to be in Tulsa, Oklahoma, a state that was admitted to the Union in 1907. June 19th can be written 19/6.



With the end date, this is 1197 days. Remember June 19th is 20,666 days after the JFK assassination.

666 is a number heavily-connected to the Moon.



My original post that observed alignments for next weekend primarily focuses on June 20th, but I had noted how June 19th is interesting too. All of the date-to-date measurements showing June 20th in this post also work with June 19th (include the end date).
In Ordinal, 405 Moons sums to 271.


Trump was 27010 days old on the date George Floyd, who was born in North Carolina, was "killed". That morning, Trump threatened to move the GOP National Convention from North Carolina, which was scheduled for a date when Trump would be 27100 days old. MLK was assassinated on the date leaving 271 days in the year, and Floyd's death fell 271 days after the anniversary of "I Have a Dream".
---
Snoop Dogg
11960 days is also 32 years, 8 months, 28 days. Martin Luther King, whose assassination fell exactly one super eclipse cycle before the first day of the new millennium, made his "I Have a Dream" speech on 28/8.

Martin Luther King was assassinated in 1968. This is the gematria of Snoop Dogg's real name, Calvin Cordozar Broadus.

---
The visit marks the beginning of Trump's 42nd month in office, like how the Beast rules for 42 months in the Book of Revelation.

Of course, 420 (which is the Hebrew gematria of "smoke") is code for weed, which Snoop Dogg is known for adoring. "Trump" = 47, "Beast" = 47, and Snoop Dogg's birthday falls a span of 4 months, 7 days after Trump's.

---
"Clown" Coding
The number 405 sums to 86 and 76 in Reduction. This video features a bunch of characters dressed up as clowns.

Donald Trump will on Juneteenth as his first campaign stop prior to Election Day on 11/03.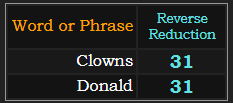 Two weeks after June 20th, the United States, which was founded in 1776, turns 244 years old. On the date June 20th, Snoop Dogg will be 17776 days old, or 244 days after his birthday:

Jesus of Nazareth sums to 1776. The Hebrew word for kill sums to 244.


In Ordinal, Jesus of Nazareth sums to 188 like Calvin Broadus Jr. in Jewish.


The full name of the song has matching 220 gematria with Trump's full name.


"Assassin" = 101, "Calvin" = 101, "Calvin Broadus Jr" = 101, and his birthday (10)+(20)+(71) = 101.