Snopes.com Created By the Numbers
Snopes.com was founded in 1994 by David and Barbara Mikkelson to examine folklore.


It was named after the Snopes Trilogy, written by William Faulkner.



Faulkner, who won a Nobel Prize in '49, died on a date with Primary numerology of 94:

He's the only Nobel Prize winner to have been born in Mississippi.

---
The name Faulkner sums to 88, just like Snopes.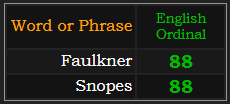 The 88th Prime number is 457

---
Masonry Riddle?
Are the operators of Snopes.com honest in their approach, or is there a hidden element steering the ship?
In Ordinal, David and Barbara Mikkelson sums to 211.


211 is the 47th Prime number
The Masonic compass is set to 47 degrees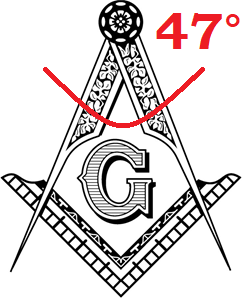 ---
Hometown
They're from Tacoma, Washington.


Check out the tremendous overlap of Tacoma and Mikkelson.


David P. Mikkelson, one of the site's founders, is still the owner to this day.