"Meet the Press" Host Tim Russert (1950 – 2008)

In the article linked above, there is a YouTube clip in which Tim Russert questions both George W. Bush and John Kerry, men from different parties, on their membership in the Skull and Bones secret society.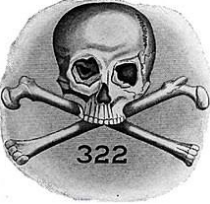 322 is the infamous number on the Skull and Bones emblem. This is the inverse of 223.

Skull and crossbones shares 885 gematria with Russert.


Back to that 223 number. Skull and Bones is a masonic fraternity.

Tim Russert's full name sums to 2230.

He died during his 21,223rd day since birth: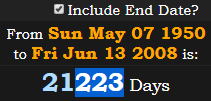 He was pronounced dead at 2:23 pm (additional source):

---
Emergency personnel were called to help Russert at 1:40 pm:


He had originally collapsed at 1:30 pm:


Tim Russert's first time hosting Meet the Press was on a date with Primary numerology of 130

13 is the 6th Prime number
Russert died on June 13th, written 13/6
The 13th Prime number is 41

---
Eclipse Riddle

The most recent total solar eclipse to occur prior to Tim Russert's death was on March 29th, 2006. March 29th is the 88th day of the year and leaves 277 days on the calendar:

Tim Russert died a span of 808 days (or 2 years, 77 days) after this eclipse:


---
Freemasonry Riddle
277 is the 59th Prime number
Russert was 58 when he died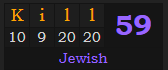 He passed away a span of exactly 47 weeks before his 59th birthday:

It happened on a date with 47 numerology:

Meet the Press is the longest-running TV show in history, debuting in the year '47. The Masonic compass is set to 47 degrees: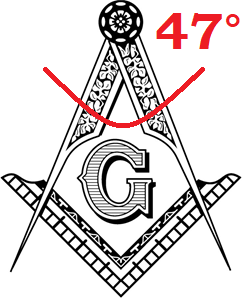 It's the Scottish Rite of Freemasonry headquartered in Washington, D.C., where Tim Russert died on the 165th day of a leap year:


Russert was born on May 7th, written 5/7 or 7/5, which is the 127th day of the year:

---
Crucifixion Code

Russert was 3031 weeks old when he died: