Georgia Police Officer Hit By Train During Foot Chase
This post is in the Organic Matrix section for now…it's certainly possible something else is going on here.

A man being struck by a train in Georgia? Remember how just a week before this, Georgia Tech football recruit Bryce Gowdy was also hit by a train, resulting in his death.
---
This new incident occurred on January 7th, the date written 1/07, in Rockmart, GA

The officer was searching for suspect Jayden Moats

But then he got hit by a train

---
News of this incident in Rockmart was not published in the mainstream media until the 13th day of the year:


Perhaps they waited until the 13th because it has matching gematria with the other elements of this story:

Georgia officer was chasing Jayden Moats when he got hit by a train



---
Eclipse Riddle

This incident occurred a span of 190 days after the '19 total solar eclipse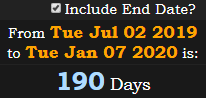 Notice how both Andy Anderson and solar eclipse sum to 190 in Reverse:


In Reverse, train tracks sums to 163. This is the Ordinal value of the quote in the headline, which says he was "Lucky to be alive"

---
A few more things worth mentioning…train, officer, and Jayden Moats all sum to 62 as well.



We got to see the incident because officer Anderson was wearing a bodycam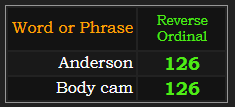 It was exactly 27 weeks after the last total solar eclipse the second of July, or 2/7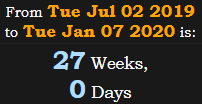 I left a message with the Polk County clerk to see if I could possibly get an interview with Officer Anderson about the incident.