Donald Trump Becomes Third U.S. President to Be Impeached
This happened today: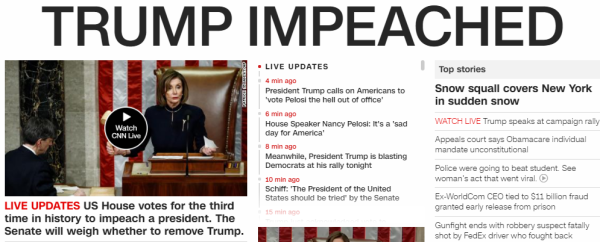 In my video Signs of Time, I discuss at length how Trump is coded with the numbers of Saturn. The Magic Square of Saturn sums to 45, and Trump became the 45th President after running a campaign that lasted 511 days and was elected on the same day as the 115th Congress:


Today has 69 and 42 numerology:



Trump announced his presidential campaign just two days after turning 69 years old.
---

The Republicans lost the vote for both Articles I and II by a count of 17-23. Each year, Saturnalia is celebrated from December 17-23. Saturnalia is celebrated by ritual sacrifice


Trump's 511 day campaign was also exactly 73 weeks: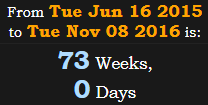 Trump was impeached on the second day of Saturnalia at the age of 73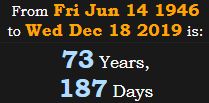 He was 187 days after his birthday. 187 is the homicide code:

---

The date of his impeachment, December eighteenth, shares gematria with Nancy Patricia Pelosi, who has led the impeachment process


Trump and Pope Francis are often coded together – Trump is the first Jesuit President, while Francis is the first Jesuit Pope. Pope Francis is 30317 days old: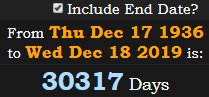 ---


Trump launched his presidential campaign on the date June 16th, which falls 185 days before today's date:

---

741 is the 38th Triangular number
The words death, murder, and killing all sum to 38

The 38th Prime number is 163
Today is Donald Trump's 1063rd day in office: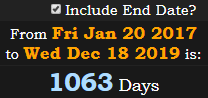 163 is the Ordinal value of Trump's campaign slogan, Make America Great Again, which also matches Impeach in Reverse:

The 116 stands out – Nancy Pelosi has been in office for a span of 11 months, 16 days. Today is a span of 1 year, 160 days before the next total lunar eclipse, and 116 days after Ukraine's Independence Day:

Donald John Trump was born on the same date as a total lunar eclipse



Nancy Pelosi is currently 79 years old.

---
Sacrifice / Kill Code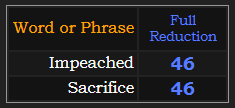 Trump was born in the year '46. Today was impeached 6 months, 4 days after Trump's birthday: