Police Shoot Man on London Bridge After Stabbing

Another stabbing in a major hub of London today…

Today has Primary numerology of 79


79 is the 22nd Prime number
This is ideal for a terrorist incident in London, England


In Reduction, London, England sums to 59, matching the date's Standard numerology:


The current Mayor of London is Sadiq Khan, who was sworn into office on 5/9 back in 2016.

The current Prime Minister of the UK is Boris Johnson


59 is the 17th Prime number
Today is the 17,059th day since the London Bridge opened: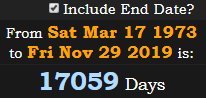 ---
"13" Code
His full name Sadiq Aman Khan sums to 113 in Ordinal, a major number of deception.

317 is also considered a LIE number.
The London Bridge opened on the date 3/17. Notice now London Bridge stabbing sums to 113 like Khan's full name.

Perhaps more interesting is that this phrase sums to both 103 and 347, which is the Jewish gematria of thirteen

This London Bridge stabbing incident occurred during Sadiq Khan's 1300th day in office: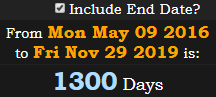 Khan was sworn in on the 130th day of a leap year:

Today is 13 days before the UK General Election on December 12th. It's also a span of exactly 130 weeks (or 909 days) after the 2017 London Bridge attack, in which 11 people are said to have been killed:


Today's date is (1+1) + (2+9) = 13
---
Boris Johnson matches London Bridge in gematria:


Johnson is a span of 204 days before his birthday: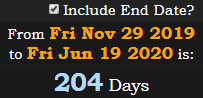 Today is also 204 days (or 205 w/ end date) after the anniversary of Khan becoming the Mayor:



Boris Johnson is 20,251 days old, matching the value of stabbing


In Reverse Reduction, stabbing sums to 52

Today is 52 days after Sadiq Khan's birthday:

Today's Life Lesson number is 52

---
Pi Riddle

Khan is 314 days before his 50th birthday:




Today's attack has alternate numerology of 50