Former NFL Wide Receiver Charles Rogers Dies @ 38

Former NFL Wide Receiver Charles Rogers has passed away at the age of 38

---
In Sumerian, Charles Rogers sums to 888

The name Jesus sums to 888 in Greek Isopsephy.

Darkness fell over the sky during the crucifixion. The death of God's son could be a metaphor for the "death" of the sun during a total solar eclipse.
In English, Jesus sums to 61 and 34 in Reverse.

Rogers died on a date with 61 and 34 numerology. He was a wide receiver for the Detroit Lions


---
Eclipse Code
Rogers was born 69 days before the next total solar eclipse, and exactly 66 weeks after the most recent one:


He was drafted by the Lions, the only team he played for in the NFL.

---
Charles Rogers has Reduction gematria of 67, the number associated with sacrifice for total solar eclipses.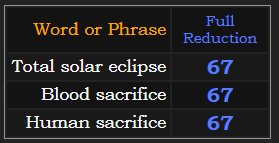 67 is the 19th Prime number
Rogers died a span of exactly 19 weeks after the only total solar eclipse of '19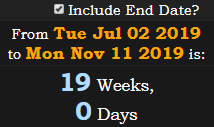 ---
Measuring from the date of his death to the next total solar eclipse, we get 1 year, 33 days (or 13 months, 3 days):


This same duration is also exactly 57 weeks: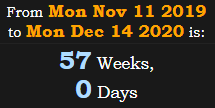 Rogers played college football at Michigan State

---
"Kill" Code

Charles Rogers died 5 months, 19 days after his birthday: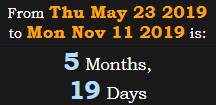 This same measurement is also 24 weeks, 4 days: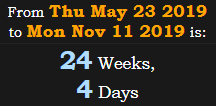 Charles Rogers finished his NFL career with 440 receiving yards: