Gas Cylinder Explosion Kills 70 in Pakistan Train Fire

Today's date is October 31st, written 31/10 in Pakistan

Today's Life Lesson number is 53


---
The word fire sums to 29 and 70

This fire occurred at 29 degrees North, 70 East:

70 are said to have died in a Pakistani train fire started by a gas cylinder. The President of Pakistan, Arif Alvi, is currently 70 years old, 63 days old: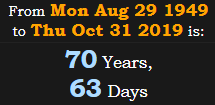 ---
Pakistan is 78 days after its Independence Day, like the Ordinal value of Arif Alvi and Railroad



Pakistan President Arif Alvi assumed office on September 9th of last year, which was a span of 1 year, 53 days ago: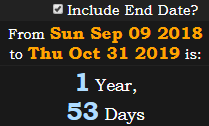 153 is the 17th Triangular number

The Prime Minister of Pakistan is Imran Khan is in his 440th day in office: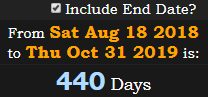 ---
9/11 Riddle
I noticed that Pakistan train fire sums to 911

It's interesting, because 9/11 is really what ended up sending a whole lot of American troops to Pakistan. This fire was 18 years, 50 days later: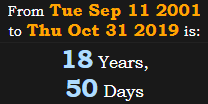 The destruction of the World Trade Center was a recreation of the destruction of Solomon's Temple

On 9/11, the city of Washington, D.C. was also attacked. Last night, the Washington Nationals won their first World Series in franchise history. I find it interesting that the winning pitcher of the game was Patrick Corbin, who was exactly 11060 days old (an upside-down 911):



Patrick Corbin was born on July 19th, the date written 19/7. Every 19 years, 7 of them contain a 13th lunar phase.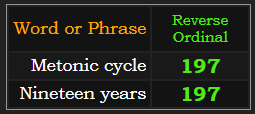 ---
Metonic Cycle Riddle
The phrase train fire has the same gematria as Metonic cycle.

Just a coincidence? Of course not – this happened in the city of Rahim Yar Khan

The nation of Pakistan claimed its independence in August of 1947, meaning it's 866 months old:

President Alvi's full name has Jewish gematria of 1270

The Metonic cycle is 19 years in length. The 19th Prime number is 67. Prime Minister Khan is in his 19th day of his 67th year: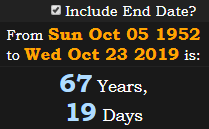 ---
Previous Incidents
This fire is being compared to the 2002 El Ayyat railway accident.

The date of that fire was 2/2/2002
The 22nd Triangular number is 253

Today's fire was 253 days after that incident's 17th anniversary:

The 22nd Prime number is 79
Today is 2 months, 2 days after the birthday of Pakistan's president, and a span of 79 days after Pakistan's Independence Day: