Fort Worth Woman Shot by Police Through a Window

This story is a ritual related to the numerology of the Mayor of Fort Worth, Texas, whose birth name was Barbara Elizabeth Cornelius, and the mathematics of the circle


112 is the alternate emergency dialing code
The shooting was on 10/12
She is now known as Fort Worth Mayor Betsy Price

This story occurred a span of 103 days after this year's only total solar eclipse: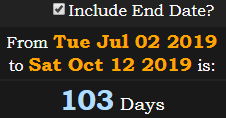 13 is the primary ritual / hoax code.


Price was born on October 21st of 1949, a date with primary numerology of 99

She was sworn into office on July 12th of 2011, which was exactly 99 months, 0 days before this shooting: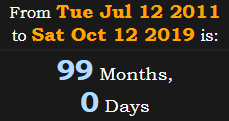 The name of the victim in this story is Atatiana Jefferson
The number 44, which kind of looks like a 99, sums to 99

Betsy Price is Fort Worth's 44th Mayor.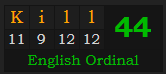 ---
99 months is also exactly 3014 days:

3.14 are the first three digits of pi.


Price is currently 69 years old:


Pi is used to resolve the mathematics of the circle. In Hebrew, the word circle sums to 143, a re-shuffling of 314

This story out of Fort Worth occurred a span of 14 months, 3 days before the next total solar eclipse: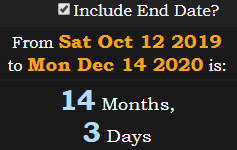 ---
In English, circle sums to 50. The circle is worth 50 in Jewish gematria.


The date Betsy Price was sworn in as Mayor of Fort Worth had primary numerology of 50


She was 740 months old when she was sworn in:


Her birthday is October 21st, written 10/21

---
Headline Gematria

919 is the 157th Prime number

157 is the 37th Prime number