Finnish President Meets w/ Trump @ Oval Office

Just yesterday, I made this post discussing how the stabbing spree in Kuopio, Finland was a numeric ritual in tribute to the President of Finland, Sauli Niinistö. Just one day later, that same man is in the White House meeting with President Trump.

617 is the 113th Prime number
The nation of Finland declared its Independence from Russia on December 6th, 1917, making it exactly 101 years, 300 days old:
---
In Jewish gematria, Donald Trump sums to 589

The inverse of 589 is 985
Donald Trump has been in office for exactly 985 days:

The narrative in this nation tends to be that conservative Christians love Trump.

---
In Ordinal, Sauli Niinistö sums to 156

The 156th Prime number is 911
Niinistö assumed office on March 1st of 2012, meaning he's been in the role for 91 months, 1 day: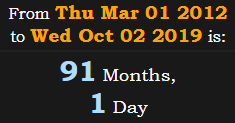 Donald on its own sums to 119

Any word or phrase with 119 gematria in Ordinal will have a value of 714 in Sumerian:

Niinistö is a span of 71 years, 40 days old: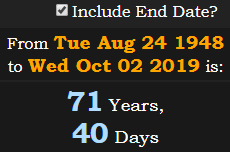 ---
Today is the date leaving 90 days in the year, which is ideal for meeting with the Finnish President


October 2nd is written 10/2 here in the States

See how October second lines up with the Ordinal gematria of both Donald Trump and President of Finland