Globohomo Agenda – Mark Ronson Comes Out as Sapiosexual

This article came out on a date with Standard numerology of 48



---
"Circle" Riddle
In Greek, the word circle sums to 92
Today's date is September 20th, written 9/20

In Ordinal, September 20th sums to 227
22 ÷ 7 = 3.14, the first three digits of Pi. In Hebrew, circle sums to 44 and 17

On the date of this story, Mark Ronson is a span of 44 years, 17 days old: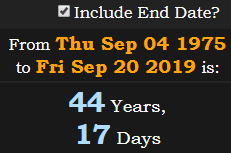 ---
Eclipse Riddle
This year's total solar eclipse fell on July 2nd, the 183rd day of the year:


183 has a Prime Factorization of 3 × 61, which are the 2nd and 18th Prime numbers. This story was published 2 months, 18 days after the July 2nd total eclipse: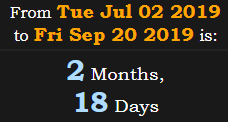 ---
"Shallow"
In CNN's headline, they mention how Mark Ronson wrote the song Shallow. I believe there's a riddle involved with this release as well.

1089 is 33

squared

The 33rd Triangular number is 561

The song's vocals are performed by Lady Gaga, who is currently 33 years old: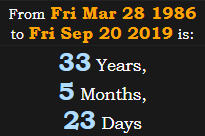 523 is the 99th Prime number

---
Lady Gaga is also 6 months, 8 days before her birthday:
Today has Primary numerology of 68

The 68th Prime number is 337
Shallow is 3:37 long