Papa John's Names New CEO

Papa John Schnatter resigned from his CEO role after allegedly making racist remarks. In a sick twist of irony, his company's new CEO is named Rob Lynch. Pretty sick, isn't it?
---
Today has that special 74 and 47 numerology.
4 is the number of foundation. 7 is the fourth Prime number.
"Fourth" = 74, "Prime" = 74 (Reverse)
"Foundation" = 47 (Reduction)
The 47th problem of Euclid is about establishing foundation.



The Masonic compass is set to 47 degrees: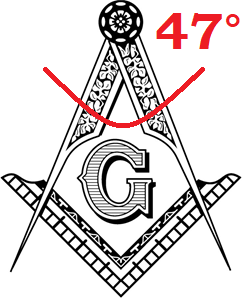 John Schnatter's Life Lesson number is 50


In order to resolve the mathematics of the circle, you need Pi, or 3.14
On today's date, former CEO Papa John Schnatter is a span of exactly 3014 weeks old: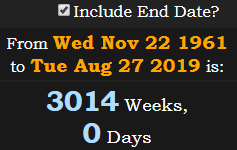 Reshuffle those digits, and you get 143. This is the Hebrew gematria of circle

Rob Lynch is replacing former CEO Steve Ritchie


Papa John is exactly 21097 days old:


---
John Schnatter's primary birth numerology is 113

Papa John's was founded on October 2nd, 1984.