Ironman Athlete Dies During Ohio Race

The event is called Ironman 70.3, because the three separate legs of the race combine to total 70.3 miles. We often see the number 73 around death. The story even made the mainstream on the date 7/30.


The woman died after being hit by a truck during the cycling portion of the race:


The 73rd Prime number is 367

---
Ironman 70.3 has English gematria of 373

373 is the 74th Prime number
The incident occurred on July 28th, a date with 74 numerology:

The name of the woman who died was Kristen J. Oswald


She was from Royersford, Pennsylvania, which matches the Reverse value of killing and Ironman 70.3




Perhaps the most famous Oswald of all-time is Lee Harvey Oswald, who allegedly shot JFK from a warehouse on a date with 115 numerology:



his story was published a span of 504 days before the next total solar eclipse: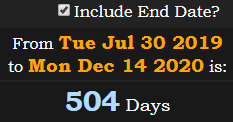 In Reduction, the name given to us for the victim by the media sums to 54. She died during a triathlon just outside of Columbus, Ohio




She died in a race on a date with 54 and 27 numerology:


This race was in Ohio, which also matches the date numerology:




---
Oswald was 44 years old: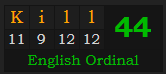 Intriguingly, her name has matching gematria with cyclist


It's said she died on US 23 just before 9 am. 23 is the 9th Prime number.
---
666 Riddle
It's said that Oswald died because she rode off-course into a safety zone

The overlap between safety zone and six six six stands out because Oswald's name has an upside-down 666 in the same cipher:

This story made headlines 666 days before the next total lunar eclipse:

666 is the number of the Beast