Death of Charles Craig in Relation to Prince & Clifford Dixon

In light of the death of Clifford Dixon, Kevin Durant's "adopted brother", let's review the numerology of the death of another man important to Kevin Durant – Charles "Big Chucky" Craig, who was shot and killed in the early morning hours of April 30th, 2005 at the age of 35, the number Durant now wears on his jersey.
The date April 30th can be written 4/30. It was 4 months, 30 days before Kevin Durant's birthday: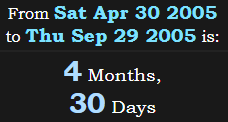 It happened at J's Sports Cafe


The 43rd Prime number is 191

---
In Reduction, Kevin Durant sums to 49, just like the team he currently plays for:


Prince died exactly 4009 days after Charles Craig:


Prince went to watch the Warriors defeat Kevin Durant, who played for the Thunder at the time, exactly 49 days before he died:

The 49th Prime number is 227
The Warriors and Thunder combined for 227 points

---
When Big Chucky was shot and killed, Prince was 46 years, 46 weeks old: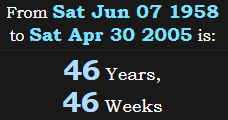 The 46th Prime number is 199
Kevin Durant turned 199 months old just hours earlier:
---
Charles Craig died on a date with Full numerology of 59


The word Kill sums to 59 in Jewish, the 17th Prime number:


The Warriors/Thunder game Prince attended was the Warriors' 44th straight home win, tying an NBA record. It was exactly 44 weeks after the 10th anniversary of Craig's death: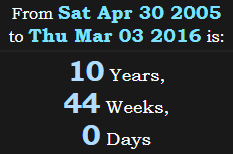 Durant's last birthday before Craig's death had 44 numerology:

The 44th Prime number is 193

The 44th day of the year is 2/13

Craig was killed 213 days after Durant's birthday:

Durant's friend Clifford Dixon was killed on the date 21/3.




---
Converting to weeks, we find that Craig died 30 weeks, 3 days after Durant's birthday: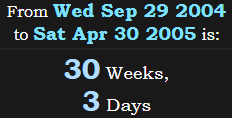 33 is a number associated with ritual human sacrifice

In the New Testament, Jesus was crucified at the age of 33 under an eclipse



Prince attended the Warriors/Thunder game on 3/3, the date leaving 303 days in the year:

Kevin Durant's first full day alive is when Prince was 30 years, 3 months, 3 weeks, 3 days old: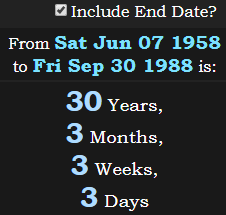 Durant was 330 months, 3 weeks, 3 days old when Prince died: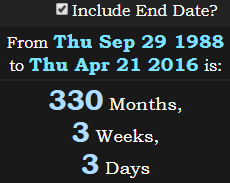 Prince's last concert was in Atlanta, which sits on the 33rd parallel:


The bar that Charles Craig was gunned down at has matching gematria with Jesus Christ



Charles Craig has the C.C. – 3-3 initials.


---
The English value of Charles Craig matches the Hebrew value of sacrifice


With capital letters, his name matches the Latin value of sacrifice


Big Chucky matches the Ordinal value of ritual sacrifice