The Suspicious Death of Jaleayah Davis (2011)
Justice for Jaleayah (Facebook)
Jaleayah's Obituary
Although her date of death is listed as November 19th, reading the story clearly reveals her death occurred after midnight during the morning of November 20th.

The 2017 Great American Total Solar Eclipse was on the 233rd day of the year: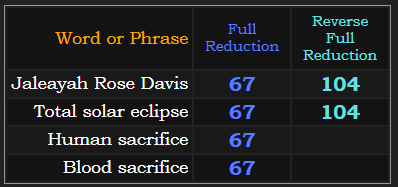 She died exactly 2101 days before that eclipse:


Jaleayah was born on November 2nd, which can be written 2/11, and died on 20/11/2011.


211 is the 47th Prime number


She was from Marietta, Ohio


---



She died in Williamstown, West Virginia, which shares a 73 with Marietta, Ohio in Reverse Reduction:




In that same method, the word sacrifice has gematria of 62

The date she died had Full numerology of 62

She was from Marietta, Ohio

Her body was found in Williamstown, WV


Her clothes were found neatly placed on a nearby guardrail near the interstate:

46 is not just the Reduction value of sacrifice, but it's also the Ordinal value of kill in Hebrew:



The 46th Prime number is 199

---
Jaleayah died on Interstate 77

It's said that her body was found near Mile Marker 181
181 is the 42nd Prime number

42 is a number stamped on black people throughout history. Although it appears as if her death actually occurred in the early hours of November 20th, her date of death is said to be November 19th, the date leaving 42 days in the year:

The date she actually died had Reduced numerology of 42

---
The date November twentieth, when Jaleayah passed away, has gematria of 218


On that date Jaleayah was 20 years, 18 days old: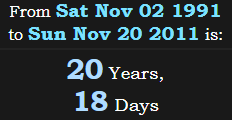 ---
Her name has several more numbers that point to her dying young.






---
Eclipse Relations?
The name Davis sums to 804 in Jewish gematria:


She died 5 months, 5 days after the most recent total lunar eclipse: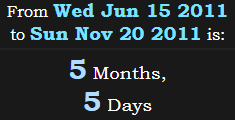 She was from Marietta, but died in West Virginia