Syracuse Coach Jim Boeheim Kills Pedestrian

The headline has matching gematria with Ritual sacrifice in Jewish gematria

The date had Standard numerology of 41


---

Boeheim is currently 74 years old
This incident occurred 17 days after Super Bowl 53, which was a tribute to the vesica piscis


James Arthur Boeheim was 13 weeks, 4 days after his birthday when he hit a pedestrian on interstate on his way home after defeating Atlantic Coast Conference rival Louisville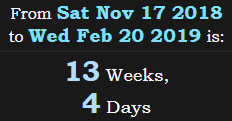 13 weeks, 4 days converts to 3 months, 3 days: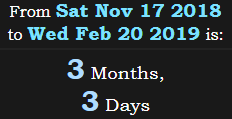 Boeheim coaches the Syracuse Orange, the only basic color with 33 gematria




33 is 11×3
113 is the primary number of deception
The crash occurred just before 11:30


---
The Homicide Code
It's said he killed a pedestrian


The game Boeheim was on his way home from ended with a score of 69-49 for a total of 118 points.


The homicide code is 187, matching the name of the victim:

This was the same night Zion Williamson got injured. Duke, North Carolina, and Syracuse are all members of the Atlantic Coast Conference, or ACC.

187 is 11×17 | The 187th Prime number is 1117
Boeheim was born on 11/17

He was born on the date leaving 44 days in the year '44

The crash happened on a Wednesday, the only day of the week with base Reduction gematria of 44



---
The Sacrifice Code
Boeheim's Life Lesson number is 46


Sacrifice also sums to 46, just like the name of the team he had just defeated:


Syracuse beat Louisville with 69 points
The crash occurred on Interstate 690

The 69th Prime number is 347

---
Connection to Duke Game
The victim is said to have been 51 years old. He died on the 51st day of the year:

Syracuse's next game is against Duke, who just saw Zion Williamson get injured against the North Carolina Tar Heels


This 191 string appears in the gematria of both the story's victim and Boeheim's full name:


Boeheim issued a statement that even sums to 1091


191 is the 43rd Prime number
Syracuse University is on the 43rd parallel

---
Bonus
Just the first half of Boeheim's statement has pretty relevant numbers too: