El Chapo Found Guilty on All Counts

See my post from November about how El Chapo is a living numerical representation of Jesus Christ

Today is the 43rd day of 2019


43 is the 14th Prime number
El Chapo is accused of pocketing $14 billion


Today is the date leaving 322 days in the year:


---


El Chapo is currently 61 years old. Today has 33 Standard numerology:




Jesus was crucified at age 33 under an eclipse

The word circles also sums to 33

The mathematics of the circle are resolved using pi, or 3.14
Today is 314 days after El Chapo's birthday:

Today's verdict also falls 3 years, 1 month, 4 days after his final capture in January of 2016: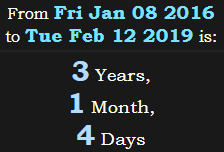 His first arrest was 25 years ago on the date 6/9


That arrest had Standard numerology of 108. His arrest this year fell on the date 1/08



---
Notice how his current Wikipedia picture even shows the Moon over his shoulder: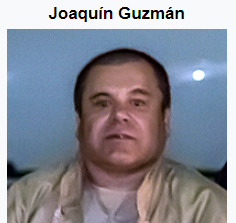 El Chapo was born in the year '57.
13 is another number associated with circles and the Moon – consider how there are 13 lunar phases every couple of years.


The phrase drug lord has perfect gematric overlap with thirteen

He was the head of the Sinaloa Cartel


His attorney was named Eduardo Balarezo

The guilty verdict falls 1313 days after his last escape from prison: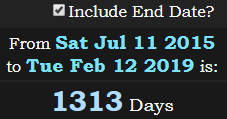 13×13 = 169

Measuring from the start of El Chapo's trial on November 13th to the date he was found guilty is exactly 13 weeks: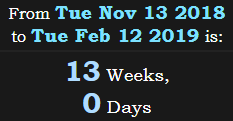 Including the end date, it's 13 weeks, 1 day, matching Judge Brian Cogan, whose trial led to a guilty verdict on all ten counts


The CNN article says El Chapo's wife was in the courtroom. It's pretty funny that her name also matches her husband's nickname:

---
There is undoubtedly a numerical connection between Jesus and the Beast in Revelation. 666, which is the Number of the Beast per Revelation 13:18, is often said to be synonymous with Christ himself.

This number is reflected in CNN's headline:

The article says the prosecution used 56 witnesses