Body of Missing North Carolina Teen Found

This news falls on a date with Standard numerology of 57

Hania Aguilar was a missing girl rom Lumberton, NC


This story about Hania Aguilar falls 57 days after the October 2nd, written 10/2


Governor Roy Cooper of North Carolina was born in '57 in the city of Nashville, North Carolina.

Nashville and Lumberton both share Reduction gematria

---
Lumberton has good numbers for a numeric ritual



It's situated on the 34th parallel at the 79th meridian:


---
The discovery of this North Carolina teen's body is making the news on a date with numerology of 23 and 77:




As I frequently document, the media loves to mock and kill Christ, which sums to 77

The second coming of Christ is mentioned 318 times in the New Testament

Jesus was crucified at age 33


Today is the date leaving 33 days in the year:

Both this girls' first and last names sum to 33 in the most basic ciphers:


Today is 3 months, 3 days before the date 3/3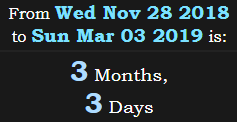 The 33rd Prime number is 137
This is the gematria of her hometown:


Lumberton sums to 123, another number related to the crucifixion

Today is 1 month, 23 days before 1/20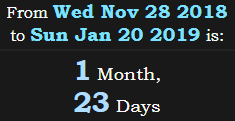 It's believed by some, with reason, that the Crucifixion of Jesus Christ occurred during a solar eclipse. (Note the 120)


It's said Hania was 13 years old. Christ's initials are J.C.

This story is actually a tribute to Governor Roy Cooper.

13 squared is 169
Cooper is in his 169th day of being 61




He's been in office for exactly 1 year, 331 days: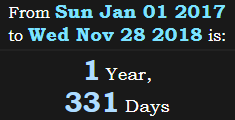 1331 is the number that represents a solar eclipse, and apparently, the crucifixion of Jesus the Messiah

The only total solar eclipse to occur in the year 1331 was on the date November 30th.


---
In Jewish gematria, Lumberton, North Carolina, sums to 1009. Remarkably, so does North Carolina teen Hania Aguilar. like the number 19


Governor Roy Cooper sums to 109 in Reduction:

Nineteen sums to 244, like the Hebrew word for "kill"


Today is 24 weeks, 4 days before 6/9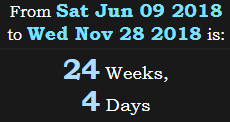 In Jewish gematria, kill sums to 59, like the name of the victim:


It's said the man who kidnapped her was wearing a yellow bandana


---
Today has a life lesson number of 50

The 50th Prime number is 229
Last week, North Carolina turned 229 years old:

The 229th verse of Revelation is 13:18, which reveals the number of the Beast:


Almost comically, this number is coded into CNN's headline:

It's a span of 313 days after 1/20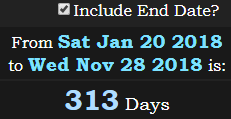 Why a 666 tribute for the North Carolina Governor? Because he's one of those third-generation guys with III at the end of this name:

III is 9-9-9, an upside-down 666

---
Lumberton, North Carolina has another connection to the eclipse sacrifice / crucifixion code.

1429 is the 226th Prime number