Active Shooting Incident @ Mercy Hospital

Mercy Hospital first opened in 1852, meaning it is in its 167th year of operation.

In Reduction, active shooting sums to 68

Today's Full numerology is 68



The shooting reportedly lasted from 3:00 to 3:30

333…

---
Hospital, shooter, and Chicago all share 37 gematria: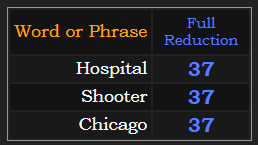 Just yesterday, Chicago was exactly 37 weeks after the date it was incorporated as a city.
Mayor Emanuel
The Mayor of Chicago is Rahm Emanuel. He assumed office on May 16th of 2011. His 7th anniversary on the job was 187 days ago:

This is ideal for a hospital shooting at Mercy Hospital


187 is a very unique number in that its prime relationship also matches is prime factorization
187 = 11×17 | 1117 is the 187th Prime number
Appropriately, Illinois is 11 months, 17 days after the anniversary of its date of statehood: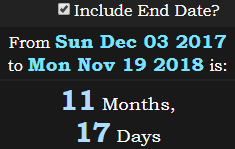 ---
Governor Rauner
The Governor of Illinois is Bruce Rauner. He assumed office 1407 days ago:

Perfect for yet another Freemason conspiracy executed with numerical knowledge



The name of the mayor lines up with the calendar.


Today is the date leaving 42 days in the year:


And it has Standard numerology of 48


---
The Ritual Code
Illinois has matching gematria with thirteen


Today is 1 week, 3 days before Mayor Rahm Emanuel's birthday: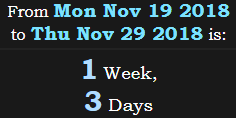 13×13 = 169
Chicago is formally known as the City of Chicago

The 13th Prime number is 41
Today has a life lesson number of 41

Mercy Hospital sits on the 41st parallel:

The 13th Triangular number is 91
13 weeks contain 91 days

Governor Bruce Rauner is 9 months, 1 day after his birthday: