New Jersey Family Terrorized by 'The Watcher'

Interesting that we're getting a story about The Watcher today, just two days after the death of Stan Lee, who created a MARVEL comic called Watcher.
The first Watcher to appear in a MARVEL comic book was named Uatu, who was assigned to watch over Earth and its solar system.
Today has full date numerology of 63

Uatu even first appeared in the year '63


Notice how it was the 13th issue of the Fantastic Four comic series. 13 and 33 are the primary ritual / hoax codes in the mainstream media, as I commonly expose. The Governor of New Jersey is Phil Murphy.

Phil is a span of exactly 13 weeks after his birthday: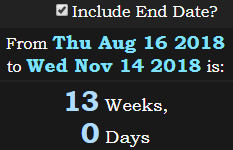 Notice how The Watchers has gematria of 13 in both English and Jewish:


This story comes to us from Westfield

---
Today is Phil Murphy's 303rd day in office: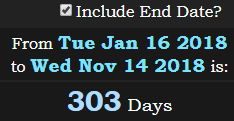 The 33rd Triangular number is 561
This story is about the Broaddus family:

---
Today has Standard numerology of 43


Today's numerology of 63 and 18 lines up with the Reverse gematria of Phil




---
The story takes place in Westfield, New Jersey, which has matching gematria with Governor Phil Murphy's full name in multiple methods:




The 83rd Prime number is 431
This matches the family's name:

Broaddus matches The Watcher in Reverse Reduction:


---
The homeowner's name is Derek

New Jersey was admitted to the Union on December 18th of 1787. December 18th was 10 months. 27 days ago: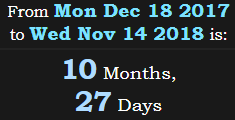 10 months, 27 days is the same as 10 months, 3 weeks, 6 days, matching the name of the couple as it is given in the article: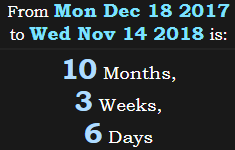 Including the end date, this is also 1 month, 4 weeks, 0 days after the anniversary, or 1 month, 4 days before the next anniversary: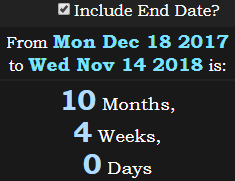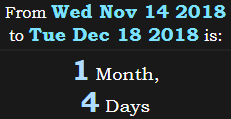 ---
FOX News labeled it the HOUSE OF HORROR