Nick Mullens Leads 49ers to Blowout Win Over Raiders

Here's a quick summary of how this numeric ritual played out last night.


---


The 49ers scored 34 points in Mullens' debut:

A total of 37 points were scored in the game
Notice his birthday is March 21st, written 3/21
He beat the Oakland Raiders 32 weeks, 1 day after his birthday:


---
As shown above, name gematria with the nickname included continues to prove its relevance. Consider how Mullens' full name matches San Francisco 49ers


146 minutes is 2:26
Mullens was a span of 226 days after his birthday:
226 has a special connection to 33 through gematria:


The game was also a span of 141 days before Mullens' next birthday: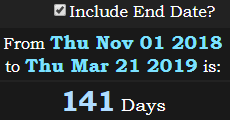 ---
Remember how famous San Francisco 49ers QB Colin Rand Kaepernick was ostracized for kneeling during the National Anthem?




The 2nd Prime number multiplied by the 18th Prime number is 183

He first knelt a span of exactly 114 weeks before this game: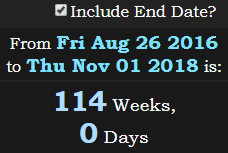 That was the 239th day of a leap year:

239 is the 52nd Prime number