3 Dead in Fountain Square Shooting in Cincinnati

The shooting occurred at Fifth Third Bank on a date with full numerology of 53
As my research into mass shooting and other false flag incidents has revealed, the dates local politicians are installed into office are taken into account for significant events that occur in their jurisdiction.

The Mayor of Cincinnati is John Cranley. He was born in 1974 and sworn into office on December 1st, 2013, which was exactly 1740 days ago:
Cincinnati has Reverse gematria of 174

The city gets its name from the Society of the Cincinnati

174 is a significant number


174 minutes on a clock is 2:54

The significance of 254 comes from the Metonic cycle, in which there are 254 sidereal months. It's a period of 19 years that syncs up with 235 lunar phases. 19+235 = 254



The Society of the Cincinnati was founded in 1783, meaning it's currently 235 years old:
---


The shooting was at Fountain Square

John Cranley is Cincinnati's 69th Mayor. Most of the world writes today's date as 6/9

Ohio was admitted to the Union in 1803
Ohio sums to 47. The Mayor of Cincinnati is John Cranley, and the Governor of Ohio is John Kasich.



The number of the Beast is 666


Time also sums to 47

---
Time is kept on a clock

John Cranley is 44 years old and exactly 4 years, 40 weeks into his tenure as Mayor: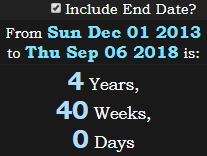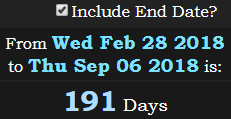 With the end date included, Mayor John Cranley was 191 days after his 44th birthday:

---

The Governor of Ohio is John Kasich. He was born on the same date the Society of Cincinnati was founded.


It's a span of 117 days after that date, May 13th. Without the end date, it's 116 days:
The state he governs is 116k square km. Today, Thursday, is the date leaving 116 days in the year:



Today is also 1 year, 16 days after the Great American total eclipse?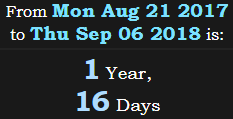 ---
Thursday also sums to 1403, much like Cincinnati, Ohio



521 is the 98th Prime number

John Kasich has been in office for 399 weeks, 3 days: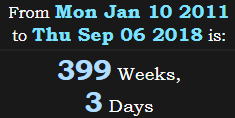 ---
The shooting at Fifth Third was on a date with 33 numerology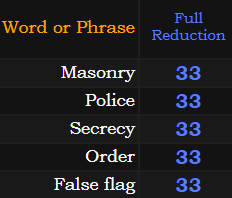 It's 3 months, 3 weeks, 3 days after John Kasich's 66th birthday and the anniversary of the Society of the Cincinnati: