WWE to Hold First Ever All-Women Pay-Per-View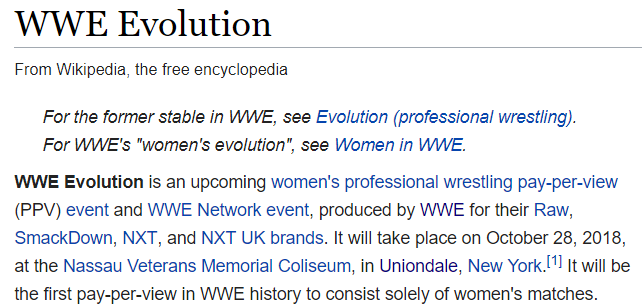 The word Female has gematria of 24 and 42


The event will be held on October 28th

WWE was founded on January 7th, 1952, meaning the company will be in its 24,402nd day of operation: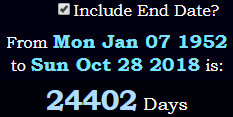 ---
The event is called WWE Evolution

It will be held on a date with 49 numerology in Uniondale, New York.


49 is 7 squared. 7 and 13 are two numbers associated with the divine feminine.





---
13 squared is 169


The 13th prime number is 41
The event was first announced on July 23rd, a date with 41 numerology, just like the Reduction gematria of Uniondale


The date had Reduction numerology of 23


It was 97 days before the show: