Police Brutality in Baltimore, Maryland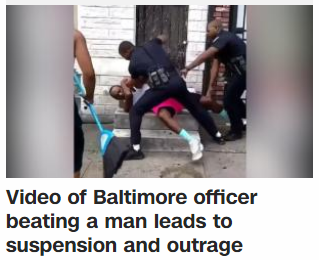 653 is the 119th prime number

The name of the victim in this story is Dashawn McGrier


It's a good name for a story about police brutality


This is a story of Dashawn McGrier versus the Baltimore Police Department



---
This means his total Reverse gematria is 235, matching the Francis Bacon value of the city in which he's from:


The incident occurred yesterday, but has made national headlines today, the 12th. This is a date with 49 and 58 numerology:





The 58th prime number is 271

---
Lately, I've been documenting the significance of the relationship between dates of news stories and the dates local politicians took office. In America, the state's date of admission to the union also seems relevant.
In Ordinal, Baltimore, MD sums to 112
The 112th prime number is 613, which is how many days it had been since the Mayor of Baltimore, Catherine E. Pugh, took office:

The date the video was taken was the 223rd day of the year


The Governor of Maryland, Larry Hogan, had been in office for 3 years, 202 days: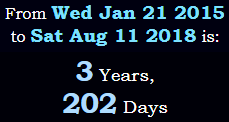 It was 105 days after Maryland's date of admission to the Union



It's interesting that Maryland was admitted in 1788


---
More Headline Gematria:


Today is the 224th day of the year:


See more on the number 113 and deception.