Matthew Wallace Sinks a Hole-in-One @ PGA Championship

Yesterday had 48 and 57 date numerology:



Wallace was 244 days before his birthday. The course hosting the tournament is named Bellerive Country Club


Wallace also shares birth numerology with the club's gematria:


---
The date also had 37 numerology


The date was August 11th – 11 squared is 121
Wallace was 121 days after his 28th birthday: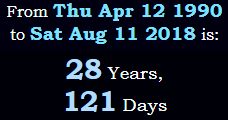 ---
Matt Wallace's hole-in-one was recorded on the 16th hole

He was 3 months, 30 days after his birthday: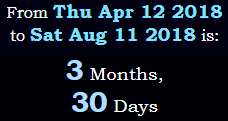 So he was 28 years, 3 months, 30 days old. 28 and 33 have a special connection in gematria too. Think about how construction started on the World Trade Center 33 years before they were destroyed, but were only open for 28 years.