Man w/ Gun Shuts Down Hoover Dam Bridge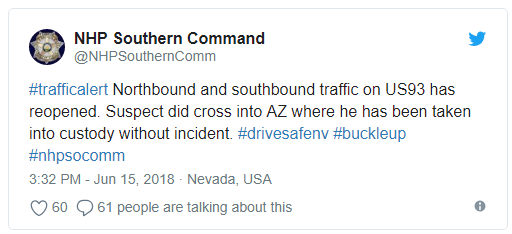 A man was brought into custody by the Clark County police yesterday after holding up traffic while barricading himself inside his vehicle with a gun. Allegedly.
Yesterday, we were treated to a Jesuit Order ritual in which Patrick Rohrer, an officer in Kansas City, Kansas was killed.
"Patrick Rohrer" = 191 (RO)
191 is the 43rd prime number
"Kansas City, Kansas" = 43 (R)
It's the same set of numbers here…


191 is the gematria of the Society of Jesus



With the word The tacked on the front, this sums to 224, matching the actual name of the Hoover Dam Bridge:



The incident occurred a span of 37 weeks, 3 days after the Jesuit Order's anniversary: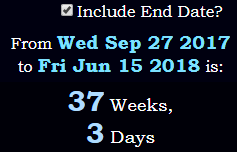 373 is the 74th prime number, matching the perpetrator's Reduction value:

---
Yesterday, the date of the incident, was the 166th day of the year



The inverse of 166 is 661
661 upside-down is 199
June 15th leaves 199 days in the year