Officer Pulls Over Cop Who Delivered Him as a Baby
Great, a news story about an unlikely meeting of two police officers. I'm sure there's nothing fishy going on here.

This story is about the unlikely reunion of Michael Patterson and Matthew Bailly

33 is a primary hoax code. The other number I discuss most-frequently on this blog is 13, which is also key to these rituals. This traffic stop occurred in Kingwood Township, New Jersey

"Kingwood Township, New Jersey" = 148 (SR)
"Thirty-three" = 148 (Jewish Ordinal)
---
13 and 33 are significant numbers to Masonry. "G" = 13 & 33 in Franc Baconis and Francis Bacon, the two ciphers that take capital letters into account.




91 is the 13th triangular number


On the date he pulled Bailly over, Patterson, who was born on October 5th, 1991, was a span of exactly 1391 weeks old: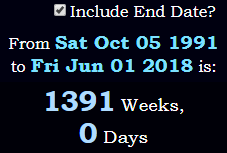 ---


"State trooper pulls over the cop who delivered him almost 27 years ago" = 314 (SR)




This headline has a lot of interesting numbers with Number Calculation off as well. 730 in the Kabbalah like how "Saturn" = 73 using that method. It's also 269 Reduction, the 57th prime, and "Moon" = 57 (O). I've theorized many times that Saturn and the Moon are more than what meets the eye, and are literally projecting our reality.
On the date of the story, the officer was also 320 months, 2 days old, like 322, the inverse of 223