Medical Examiner Releases Cause of Death of CDC Doctor
My first post on this story (05-Apr-2018)
In my original post, I explained all you needed to know about how Timothy Cunningham was a ritual sacrifice for the 2017 Great American eclipse. It's possible this story is completely fabricated, but if it's not, then it's even more important to ask the right questions.
Allegedly, Cunningham went out for a jog and disappeared. His body was bound nearly two months later in the Chatahoochee River, and despite having drowned in shallow water, it was deemed there was "nothing suspicious" about his death.
Yesterday, we got news that the medical examiner confirmed the police's suspicion of suicide. By drowning, in a shallow river. Not possible. But reality matters not to the mainstream media, who have successfully conditioned most of the public to accept bullshit like this.
The date he disappeared was February 12th, the date leaving 322 days in the year:

The news of his death being ruled a suicide comes on the May 22nd, the date leaving 223 days in the year:


---


He disappeared two days before the Stoneman Douglas shooting on 2/14 and his death was determined to not be suspicious two days after the shooting at YouTube, which was founded on 2/14.

This police statement came 52 days after the date he vanished, which had 52 numerology:
The date the medical examiner released his findings, confirming what the police said (what a shocker), had numerology of 65 and 47:


Measuring from this report back to the police statement was 6 weeks, 5 days, which converts to 47 days: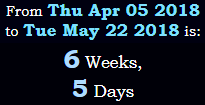 ---
13 is the key hoax / ritual code




We got this story 99 days after he disappeared…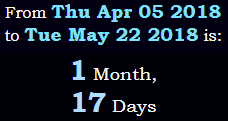 …and 1 month, 17 days after we were told he drowned.

"Medical examiner releases CDC doctor Timothy Cunningham's official cause of death" = 1183 (RO)
1183 factors to 7 × 13 × 13
We also know how they love to stamp 42 on African-Americans. In Sumerian, this headline sums to 4242
"Medical examiner releases CDC doctor Timothy Cunningham's official cause of death" = 4242 (Sumerian)