Man Crashes Car Into Own Family
This is a very bizarre story. It doesn't seem like a hoax, because it happened at a public restaurant. Notice the location of the building, however – it's neatly tucked away so that if anything was being staged, it would be well-hidden.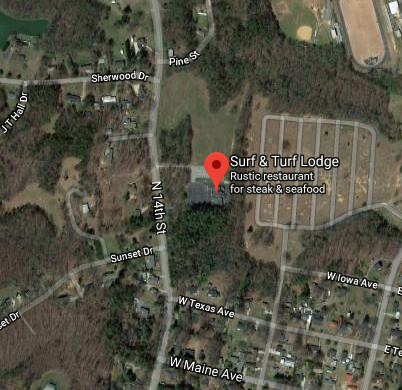 Regardless of whether or not the event occurred as we're told it did, it's definitely a masonic ritual, potentially as part of the mental health agenda. The family is allegedly not upset with the father and just want him to get better. It's odd.
Pay close attention to the details of this story – each one supports my case. For starters, one of the women killed, the daughter of the man who drove the SUV into the restaurant, was an employee of the local Sheriff's office.

Her father, Roger Self, was an associate of Venture Church, which is part of the Southern Baptist Convention, a masonic organization infecting the minds of is congregations like a plague. Its pastor is Austin Rammell, whose name has the Ram hoax code and ends with ell, like the Hebrew God El





The incident occurred at Surf and Turf Lodge

"Surf and Turf Lodge" = 191 (O)
"Society of Jesus" = 191 (O)
---

"Order out of chaos" = 105 (All Exceptions)

The 138th prime number is 787

"Roger Self" = 84 (All Exceptions)
"Masonry" = 84 (O)
"Roger Self" = 51 (R) | 48 (RR)
"Freemason" = 51 (SR) | 48 (RR)



343 is 7×7×7


The name of the daughter who worked for the police department, Katelyn Self, who died at Surf and Turf restaurant, has matching English Extended gematria with "Freemasonry"



---
13 is the ritual code

Her name has Ordinal gematria of 130





Note the 2:33 update time. 233 is the 13th Fibonacci number.
---

This restaurant was located in Bessemer City, North Carolina


In those same two ciphers, "Ritual sacrifice" sums to 212. The 212th prime number is 1301



---
"Surf and Turf Lodge in Bessemer City, North Carolina" = 251 (RR) | 332 (All Exceptions)
"Ritual sacrifice" = 251 (RO)
"Blood sacrifice" = 332 (Jewish)



"Bessemer City" = 73 (RR)
"Sacrifice" = 73 (O) | "Ritual sacrifice" = 73 (R)