SpaceX Launches Bangabandhu 1 Satellite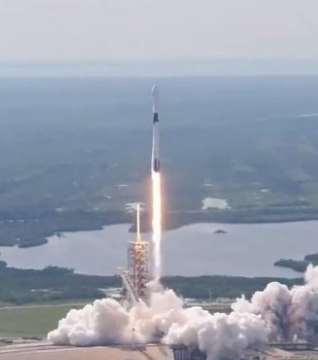 Today, SpaceX launched their Block 5 Falcon 9 rocket carrying Bangabandhu 1, the Bangladesh government's first ever satellite.
Maybe we're supposed to feel warm and fuzzy about this.

Today has numerology of 54



---

197 is the 45th prime number. Today also has numerology of 45


SpaceX recently made front-page headlines for its ridiculous launch of Starman, which looked so fake, even Elon Musk couldn't seem to believe it was real. That was 94 days ago.

---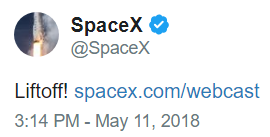 Note the 3:14 Tweet time. This is, of course. no mistake. 3.14 is the first three digits of pi, which is used to calculate the diameter of a circle.

Today is May 11th, written 5/11


It's also the 131st day of the year. 131 is the 32nd prime number


The Tweet had relevant gematria:
"Liftoff! spacex.com/webcast" = 93 (R) | 123 (RR)

"Outer space" = 123 (O)
---
Just the word "Liftoff" fits nicely with the nature of the space program: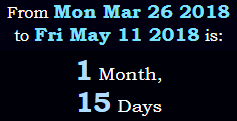 It's 1 month, 15 days after Bangladesh's Independence Day. This means it's also 10 months. 15 days until their next.


Converting to days, it's 319 until Bangladesh's next Independence Day:


---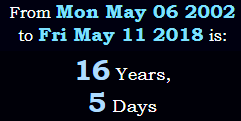 SpaceX is 5 days after its 16th birthday: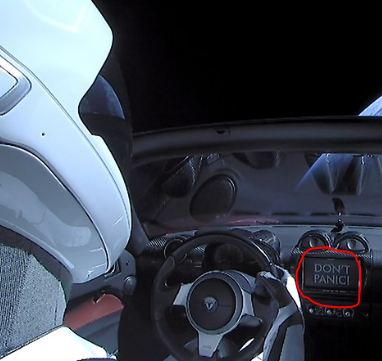 Remember the screen on Starman's Tesla Roadster?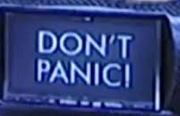 This story comes out around the same time as this story about Elon Musk's other big company, Tesla Motors.



Today is 317 days after Elon Musk's birthday:

Always beware…