104 Year-Old Australian Travels to Switzerland to Die


This is a story about a planned death ritual. Think about this in relation to the Google Doodle of Georges Méliès, which is a 360-degree video called "Back to the Moon".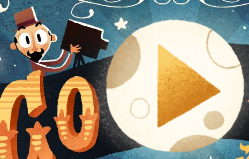 The video is 2:10. The man in this story is 104 years old.




"Sacrifice" = 53 (Jewish Reduction) like today's date of 5/3
In Hebrew, the word for "Moon" sums to 218



2:18 on a clock is 138 minutes
Basel is where this scientist has chosen to die. The Google Doodle for Georges Méliès was 80 years, 101 days after he passed away. and 8 months, 11 days after the American eclipse.




---
Today has reduced numerology and a life lesson number of 19. This is a number associated with sacrifice and death rituals. This is based on the 19-year Metonic cycle.



Headline: "104-year-old Australian scientist to fly to Switzerland to end life" = 244 (Jewish Reduction)
The 19th prime number is 67




He's flying to Basel from Western Australia



Today is the date leaving 242 days in the year:

Which means today is the 123rd day of the year:




---
Today also has 46 numerology





This clinic has all sorts of numbers lined up for death and sacrifice. You have to wonder about the name Life Circle, considering all the symbolism and gematric matches with the Moon today, which is the biggest circle we can look at in the sky. I often wonder what role the Moon plays in our existence and if it has something to do with reincarnation. Maybe this article is giving us clues.





Western Australia has similar numbers:





---
The Greek word for the Metonic cycle is "Enneadecaeteris". Today's Google Doodle is of Georges Méliès


Measuring from the anniversary of Switzerland's establishment to the date of this news story: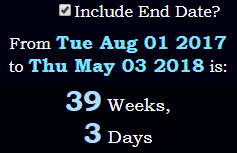 "Western Australia to Switzerland" = 391 (RO)
"Western Australia to Switzerland" = 392 (O)
Switzerland became a Federal State on 12-Sep-1848. It's been a span of 33 weeks, 3 days (7 months, 22 days) since that anniversary.
---
33 is the primary hoax code. While he's pretty old, and this might not really be a hoax, there's definitely some design to this story about Botanist and ecologist David Goodall






The 87th prime number is 449


---
Extras:

"No I'm not happy. I want to die… It's not sad particularly, what is sad is if one is prevented (from dying)" = 6660 (Jewish)
Today is 66 weeks, 6 days since Trump took office. It should seem relevant that it's also 1 month, 11 days before his birthday, in light of the relationship between Ordinal and Sumerian gematria.
This quote also sums to 1130 in KFW Kabbalah. What is it with 113?
"No I'm not happy. I want to die… It's not sad particularly, what is sad is if one is prevented (from dying)" = 448 (RR)





"104-year-old Australian scientist to fly to Switzerland to end life" = 272 (SR)
The width of the moon (2160) ÷ the width of the Earth (7920) = 0.272