Burning Man Founder Larry Harvey Dead @ 70
Larry Harvey, co-founder of the annual Burning Man festival in the Nevada desert, passed away yesterday.

He died on a date with 50 numerology:

Including the end date, Harvey was 15 weeks, 3 days after his birthday: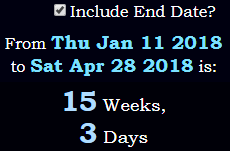 He died on the 118th day of the year




---
He is said to have died from a stroke at the age of 70




Burning Man is a mock human sacrifice ritual

"Burning Man" = 107 (Jewish Ordinal)
Harvey was 107 days after his birthday:


---
This year will be Burning Man's 33rd year. 33 is a heavy number of sacrifice.

The 156th prime number is 911


The 33rd burning will occur here in 2018 in what is now known as Black Rock City


"Black Rock City, Nevada" = 218 (ALW Kabbalah)
"Black Rock City, Nevada" = 218 (KFW Kabbalah)



---
It seems appropriate for Burning Man to have 113 gematria in light of the fact that the ritual is a mock sacrifice.




The word LIE flipped upside-down is 317

Burning Man was founded by:

Harvey has died 3 months, 17 days after his birthday: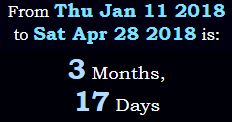 ---
This event is undoubtedly masonic. Black Rock City is abbreviated BRC



"Larry Harvey & Jerry James" = 277 (O)
"Freemasonry" = 277 (Franc Baconis)
277 is the 59th prime number
"Freemasonry" = 59 (RR)
"Freemasonry" = 59 (Hebrew Reduction)



The 138th prime number is 787