Will Ferrell "Involved" in SUV Rollover
It's said that actor Will Ferrell was in this SUV that tipped over on a California freeway last night: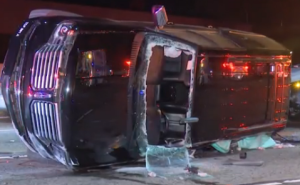 Ferrell was returning from an event an San Diego, where he was dressed as his Anchorman character, Ron Burgundy.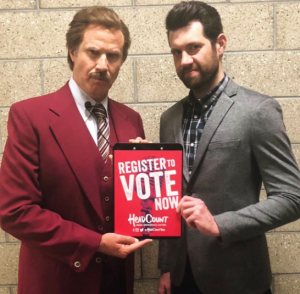 113 is the mainstream's number of deception


"Involved" = 113 (Reverse Ordinal)
113 × 3 = 339

---

Measuring from the date of the release of Anchorman to the date of the crash:

---

159 is the Reverse value of Scottish Rite. In the standard order, it sums to 165



Ferrell has this value in his real name:


And it just so happens the movie turned 165 months old this week:

---
The gematria of "Freemasonry" factors into the dates as well.


It was 277 days after the 13th anniversary of Anchorman's release. Appropriate to celebrate with a rollover accident:


The 58th prime number is 271. It was Ferrell's 271st day of being 50: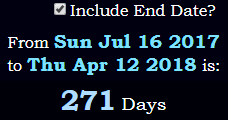 ---
Anchorman has some hoax numbers in it:





The crash occurred on April 12th, the date leaving 263 days in the year:


263 is the 56th prime number.

---
More Headline Gematria:

"Will Ferrell involved in car accident" = 156 (Jewish Reduction)

"Will Ferrell involved in car accident" = 192 (Reverse Reduction)


2211 is the 66th triangular number.