Timmy Matley of Overtones Dies @ 36
This guy doesn't even have his own Wikipedia page, but at least his band has one: The Overtones (Wiki)
"Timmy Matley" = 60 / 156 / 141
"Thirty-three" = 60 / 156 / 141
He died exactly 33 weeks after the 2017 total solar eclipse: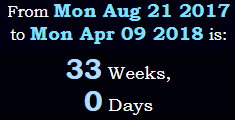 See why 33 is a number of sacrifice.
"Skin cancer" = 33 (Septenary)
"The Overtones" = 330 (Franc Baconis)






---
Timmy Matley, although a sufferer of stage three malignant melanoma, is said to have "died suddenly" in London, England.
His diagnosis came in 2016.
216 is 6×6×6
666 is the 36th triangular number
Matley was born on 2/16 and died at age 36.
2016 is also the 63rd triangular number.
"died suddenly" = 63 (Reverse Full Reduction)

He was 13,201 days old

"London" = 29 / 74 (Full Reduction / English Ordinal)
"Melanoma" = 29 / 74 (Full Reduction / English Ordinal)
Perhaps more commonly, this same condition is simply called "skin cancer"

He died 52 days after his birthday:





"Warner Bros" = 133 (English Ordinal)

I would make a strong case that many companies like Warner Brothers were established with every intent of sacrificing its artists.