Stephen Hawking's Death Foreshadowed in Times Square
On January 11th, 2016, this randomly appeared in Times Square:
I think it's clear now to see that this was hinting at his eventual death on Pi Day of this year.
Notice the three numbers – 48, 16, and 11





Measuring from this date to the date Hawking died: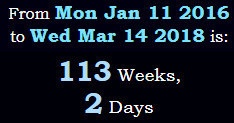 Hawking was born in '42
"Forty-eight, sixteen, eleven" = 402 (ALW Kabbalah)
Thanks also to Brother Berg @ Extra Capsa for posting this find:
On April 20th, 2016, the date written 4/20, Robert Kraft, owner of the New England Patriots, gave Hawking a New England Patriots jersey with the number Pi on it.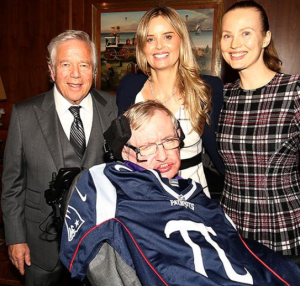 Kraft made Hawking an honorary New England Patriot exactly 99 weeks before he died.